Chlorophyll Water® Drops: SUPER CONCENTRATE Liquid Chlorophyll is fortified with:
+ Vitamin A
+ Vitamin B12
+ Vitamin C
+ Vitamin D3
+ Electrolytes
+ Potassium
+ Sea Trace Minerals
---
Ingredients: Chlorophyll (as Sodium Copper Chlorophyllin), Purified Water, Electrolytes, Inland Sea Trace Minerals, Potassium, Vitamin A, Vitamin B12, Vitamin C, Vitamin D3, Vegetable Glycerine, Organic Spearmint Flavor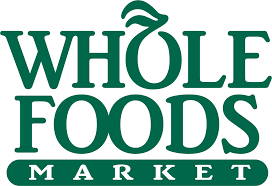 I've always loved chlorophyll for its supportive properties and its ability to help counteract the very toxic world we live in, helping me to stay alkaline. Right now I'm loving Chlorophyll Water because it's a convenient way for me to grab and go, and I love that it has the added health benefits of purified water and vitamins.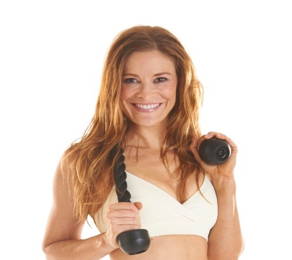 Holly Perkins, BS, CSCS
Fitness Expert
Author, Lift to Get Lean, Author
Women's Strength Nation, Founder

Chlorophyll is the bedrock of all plant life, and the similarities to the molecules of our red blood cells is uncanny. When you drink really well sourced Chlorophyll it's like breathing fresh air straight into our bloodstream. I recommend hydrating before your yoga practice with Chlorophyll Water to help stimulate peristalsis and help neutralize free-radicals in the body that can damage healthy cells.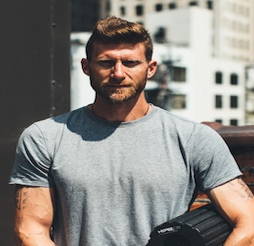 "Yoga Dan" Gottlieb, C.R.C, YACEP
Sproga, Founder
MLB, NBA, NFL Athlete, Yoga Training Expert
Vinyasa Yoga, Certified Trainer

As a fitness instructor and gym manager, a good detox program involving drinking Chlorophyll Water provides a needed energy boost in the morning. In fitness circles, the increase in blood production brought about by drinking it, helps us improve our performance in the gym or during running.
Nicole Harwood-Nash
Strength & Conditioning Coach
The Workout Digest
Product Details:
- Chlorophyll is the natural pigment that gives plants its green color, the benefits of chlorophyll are known to have a wide range of health benefits to humans.
- Chlorophyllin, the water-soluble form derived from natural chlorophyll, is better absorbed by the body.
- 120 Servings (4 Fl.Oz.)
Suggested Use:
Take 1 mL (20 Drops) in a cup of water 1-3 times a day.
Shake well before use. Refrigerate after opening.
WHAT IS CHLOROPHYLL WATER?
CHLOROPHYLL IS A VITAL PLANT PIGMENT THAT CAN ASSIST IN:
- Promoting Healthy Alkaline pH Levels
- Oxygenating the Body
- Boosting Energy Levels
- Detoxifying the Body
- Antioxidant Properties
- Source of Enzymes
- Strengthening the Immune System
- Supporting Cellular Regeneration
- Providing a source of Vitamin A, Vitamin C and Vitamin D

Chlorophyll helps the body remove toxins from the body, prevents excess acid and of course produces that lovely alkaline pH that we should all want.
SWEAT

Chlorophyll is virtually identical to hemoglobin; it's the plant version of our own human blood builder and oxygenator.
HEALTHY LIVING

Chlorophyll has long been an unsung hero of the superfood world—it's not as sexy as maca or matcha, but if you open up any wellness-minded tastemaker's pantry, you'll most likely find a bottle of the green stuff inside.
WELL + GOOD

Usually dark green in color, the plant-derivative, when bottled with water purportedly contain antioxidants [that] have been shown to help stimulate oxygen supply to blood cells, which in turn improves circulation and even increases your overall red-blood cell count, vital for energy, seen in the hands of celebrities like Jennifer Lawrence.
W

Advocates claim that when diluted with water and consumed, Chlorophyll can help to increase the quality and quantity of your red blood cells, improving the efficiency of oxygen transport and, as a result, giving you more energy and improving your well-being.
YOGA TIMES

Chlorophyll, the pigment that gives plants and algae their green color, has been rising in popularity for its variety of health benefits.
MUSCLE AND
FITNESS